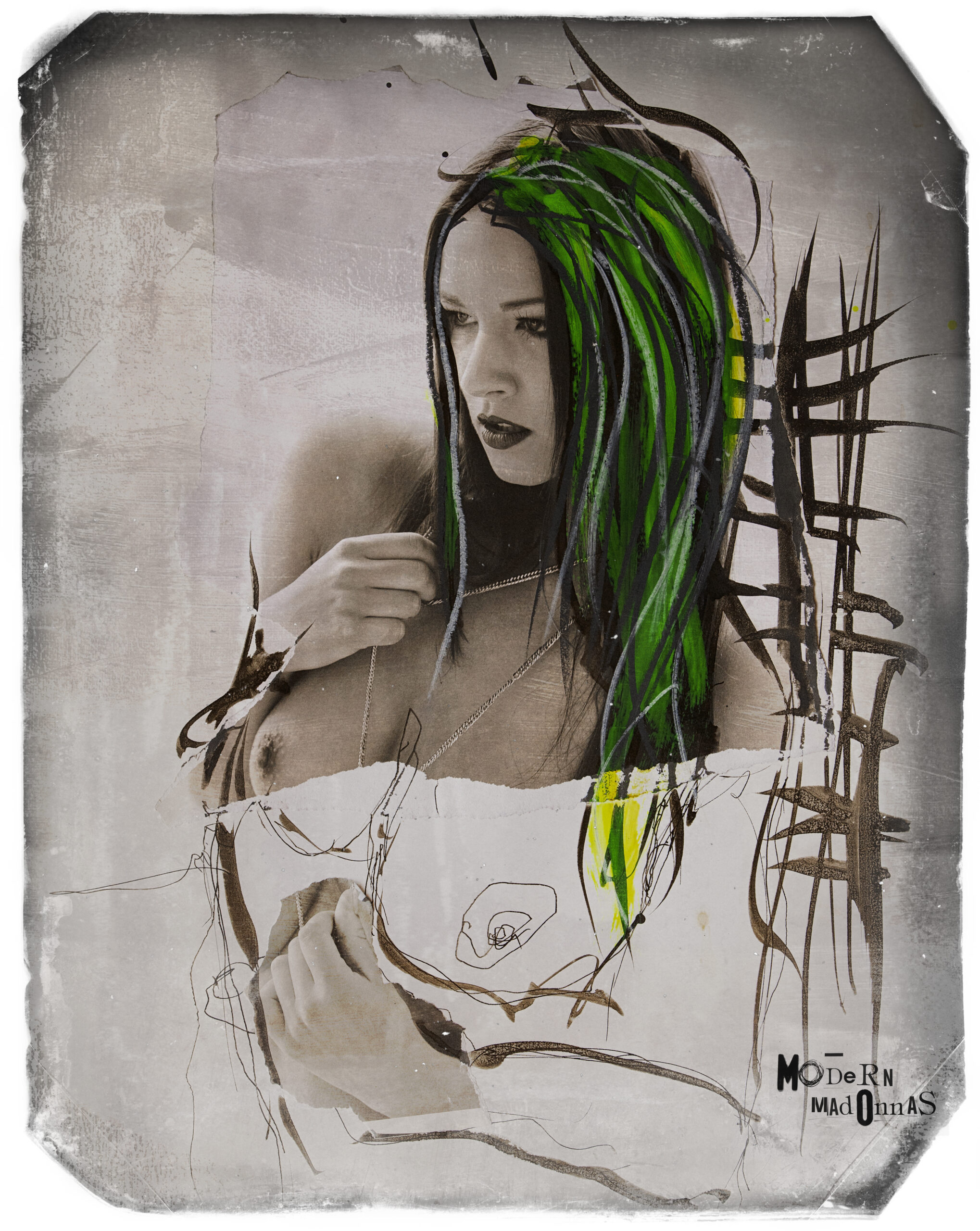 Martin Wieland and Dietmar Halbauer – both Austrian born artists – have created an innovative fusionproject called "Modern Madonnas", using a collage technique to combine photographs and drawings which were created independently from each other.
The analogue stage of collaging represents the first step of this multipart mutual project, in which the respective drawing was combined with photographic elements and associated outlines. The individual act of overpainting the element stands as a link between the photography and the drawing. The finishing was done with digital editing. This multipart, labor intensive process of commuting between the analogue and the digital world boosts the finished artworks into a new dimension – making both worlds highly noticeable. The motives range from portraits to seminudes and nudes. Perfection was never the intention of both artists.
"Nobody´s perfect – neither are these pictures. And they don´t claim to be. You should feel the human error. Set an end to perfect people in a perfect world! "said the two artists.
Modern Madonnas is considered as an integrative part of a joint exhibition by the two artists called "Fusion at its best!"
For more Info check out our Shop under: http://www.modern-madonnas.com